Commercial ovens are the mainstay of any Singaporean cooking enterprise in Singapore. From bakeries to restaurants and industrial kitchens, commercial ovens serve a key role in preparing fresh food for your customers. Here are some important criteria to consider when deciding which oven to buy in Singapore.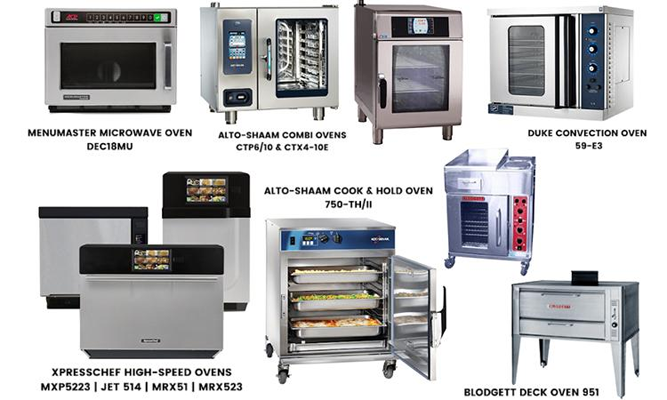 Function
The most important consideration is the function that your oven will serve for your cooking needs. There are a variety of commercial ovens in Singapore, ranging from convection to combination ovens, as well as other types such as deck, conveyor ovens, and high-speed ovens, amongst others. Each of them have their own features and strengths to suit a variety of businesses.
Convection ovens deliver consistent and even heating for many types of dishes, while combi ovens offer the versatility of both heating and steaming in one package for a greater variety of dishes. Deck ovens feature a stone shelf that makes them ideal for baking breads and pastries, while conveyor ovens are ideal for producing high volumes of food at a fast pace. Lastly, high-speed ovens are compact and deliver rapid cooking for businesses with constant demands. Ultimately, you will want to focus on your own specialities as you choose an oven.
Energy Requirements
Commercial ovens in Singapore are powered by either gas or electricity, and each come with their own strengths. Gas-powered ovens utilise burners to heat up quickly, and are considered the more affordable option in the long run, although you may require some additional upfront costs to install gas connections and safety equipment. They offer higher maximum temperatures and greater control over cooking temperatures, making them ideal for baking and broiling.
Electric ovens are much more hassle-free in setting up and operating, as they tap into the electrical grid for power. They utilise a heating element that radiates outwards, leading to greater heating consistency and a drier internal environment, which makes them ideal for making crisp dishes and roasting.
Size & Capacity
Another important consideration is the size of the oven you are looking to buy for your Singapore kitchen. While industrial kitchens may have the luxury of space, smaller cafes and restaurants may not have the luxury of space, particularly when factoring in other kitchen equipment such as fryers, dishwashers, as well as table space for preparing meals. In such cases, versatile models such as combi ovens may be preferred to best utilise the space in one's kitchen and help streamline the flow of movement of cooking staff.
Alongside size, it is also important to consider the capacity that your commercial oven can hold, which in turn affects how much can be prepared in a single cycle. This is particularly important for Singaporean industrial kitchens or large restaurants that find themselves handling high volumes of customers. Often, you will need to find a balance between the right size of oven that has a sufficient capacity to cope with your demands.
Ease Of Use
In a kitchen where speed and quality are both key, the last thing you want is for your commercial oven to be overly complex to use and slowing down the efficiency of your cooking staff, or having to spend extensive time training them to learn how to operate it. A good oven should be one that is intuitive to use, or comes with pre-programmed modes to prepare basic dishes and menu items.
Ready to buy a brand-new commercial oven for your Singapore enterprise? Visit Simplex today to see our full range of ovens for sale.